So, you're thinking about getting a vinyl fence installed on your property… Where do you start? What do you need to figure out before installation? What do the fence installation professionals need from you during the installation? What should you do afterwards? 
Today, we're going to take you through exactly what you'll need to research, figure out, do, and provide before, during, and after your fence installation project here in Edmonton! We hope that by providing this information, you'll feel prepared to start on your vinyl fence project and beautify your property for the summer.
Before
1. Talk to your neighbours
The first thing that you need to figure out if you'd like to install a vinyl fence on your property is talk to your neighbours. At the end of the day, if you and your neighbour(s) are not on the same page, your vinyl fence installation won't go smoothly.
Do your neighbours want a fence? Do they want to share the cost of the fence? Do they want the same fence? Do they want it on the property line? Do they want it on your property?
Because fences go on property lines and are often used by both neighbours, it's important to make sure that you and your neighbours are in agreement. You should both want the same type of fence, want the same colour and style of fence, and be willing to share the cost of the fence.
It's essential to chat with your neighbours prior to taking any other steps with your fence installation project.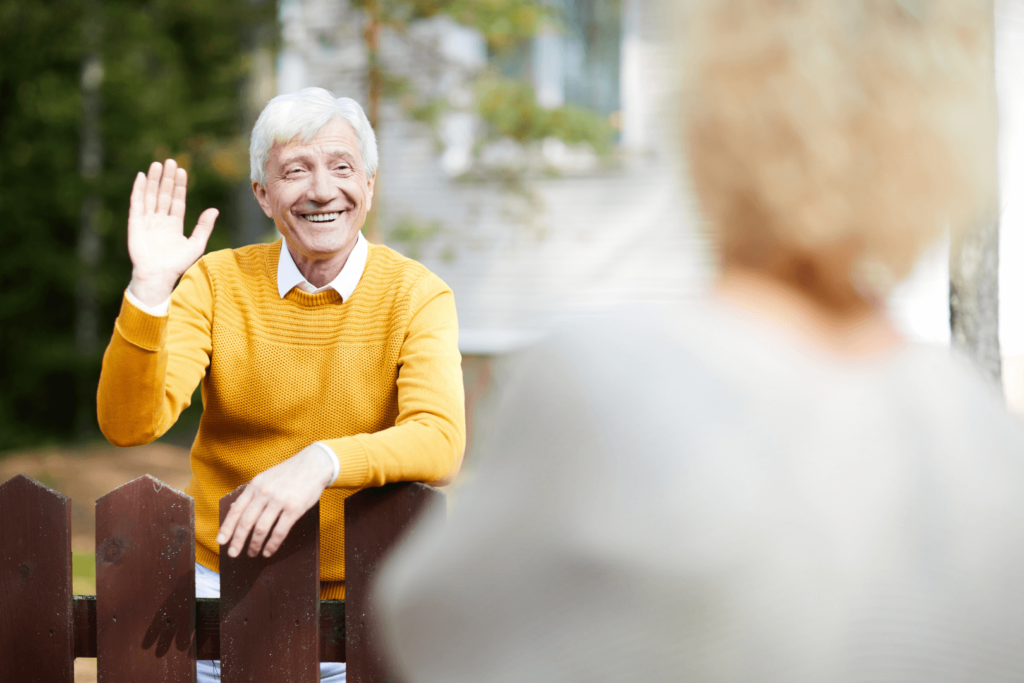 2. Consider and plan out your timeline for your fencing project
The next important step is to consider and plan out your timeline. Due to the volatile nature of the supply chain, pricing for fencing can change rapidly. Because of this, it's important to have your desired timeline for your fencing project well established.
Everlast Fencing does provide free, on-site estimates all year round, however, our estimates are only valid for 30 days due to the rapidly changing nature of the costs of fencing. Before you begin on your fencing installation process, make sure you know when you'd like to get started with it.
3. Hire professional fencing contractors
Next up, find a trusted, professional fencing company in Edmonton to hire. If you're unsure about what research to do or what to ask your fencing contractor, check out our recent blog, 10 Things You Should Ask Your Fencing Contractor Before Fence Installation. 
Chat with them about WCB coverage, insurance, demolishing your old fence, pictures of previous projects, and financing/warranty options available to you. By doing so, you'll be able to ensure that you are working with a high quality, trustworthy fencing contractor.
Also, make sure to check out their online presence. Review online reviews on Google and Facebook to learn more about what their previous customers thought about their company and fencing services. Check out their website and their social media pages to see how they portray themselves online.
When it comes to hiring fencing contractors in Edmonton, doing your research is very well worth it and will result in a much more satisfying end result.
4. Chat with their representatives for all of the customization options
The premium vinyl fences that Everlast will supply and install for you actually come in many different colours, with many different style options, and can be built in different heights and with different gates. So, the next step in the process is to chat with the Customer Success Team about the customization options.
How long do you need your fence to be? How tall? What colour would you like it to be? Do you prefer a lattice accent on top? Maybe a picket accent?
The representative that you speak to should be able to provide you with information about all of the available customization options. We want you to be able to have the fence of your dreams that makes your backyard look the best that it can.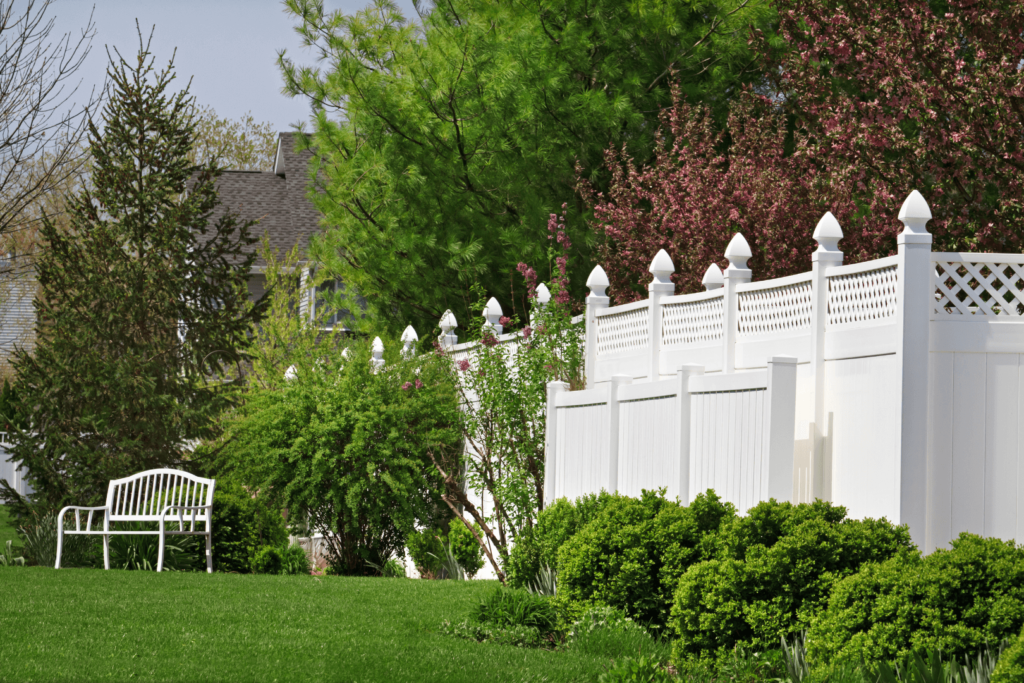 5. Have a site visit and consultation with your fencing contractor
Once you've decided on/chatted about all of these things, the next step is to have an on-site consultation/walkthrough with the fencing contractor. While you and the fencing contractor check out your property, talk to them about scope of work, what you envision as the final product, and anything else that you may have questions or concerns about.
If you are concerned about specific greenery or landscaping that may either be in the way or that you want the fence installers to be careful around, chat with the fencing contractor about this as well.
Also, if you've got an older fence that will need to be knocked down and disposed of, your fencing contractor will be able to talk to you about this process and what their team needs from you to do the demolition.
6. Book your installation days!
Next up, it's time to set up the days that your vinyl fence installation will take place on! How exciting. The Operations Team will work with you to determine days that work best for you and your property.
During
1. Give the installation crew space to complete the installation
Fence installation has risks and dangers associated with it. Due to these risks and the nature of fence installation, it's important to give the installation crew space. As tempting as it can be to hang around the job site the entire time, it's essential that you put trust in the crew and give them the room that they need to do an exemplary job installing your fence.
We don't want you to get hurt and our team will be able to work more effectively and efficiently if they have the space they need. Leave the professionals to it – they'll be able to transform your backyard in no time!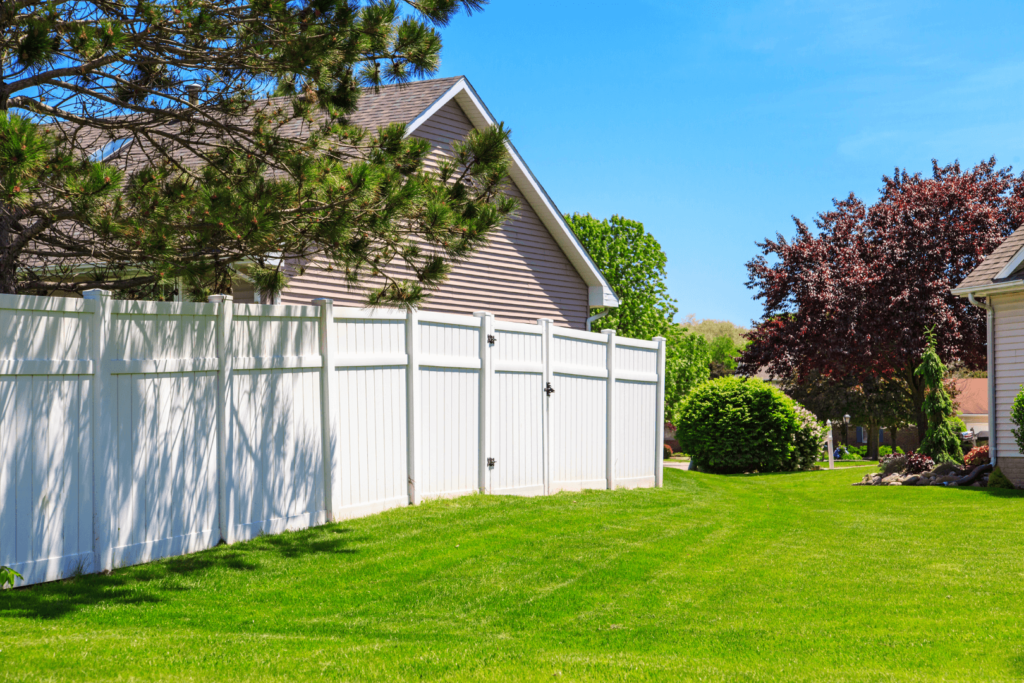 After
1. Complete a site walkthrough with your fencing contractor
Once the fence has been completely installed by the crew of professional fence installers, the fencing contractor will complete a walkthrough with you. During this walkthrough, you'll be able to review the quality of the fence and ensure that you are happy with the final result. The fencing contractor will be able to discuss with you how the installation went and leave you entirely satisfied.
2. Ask any questions you have about the fence, maintenance, etc.
This is also the perfect time for you to ask your fencing contractor about best practices taking care of your vinyl fence. They'll be able to point you in the right direction with cleaning the fence and will be able to provide you with the right phone number to call if you have any further questions or need any fixes in the future.
At the end of the day, vinyl fencing is incredibly low-maintenance and requires little to no upkeep from you. 
3. Feel free to leave a Google/Facebook review for the fencing contractor
For small, local businesses such as Everlast Fencing, online reviews can be incredibly helpful. Leaving a thoughtful five star review that discusses your fence itself as well as your experience with the team will help potential customers and the fencing company.
If you have a few minutes after your premium vinyl fence has been installed, leave an online review!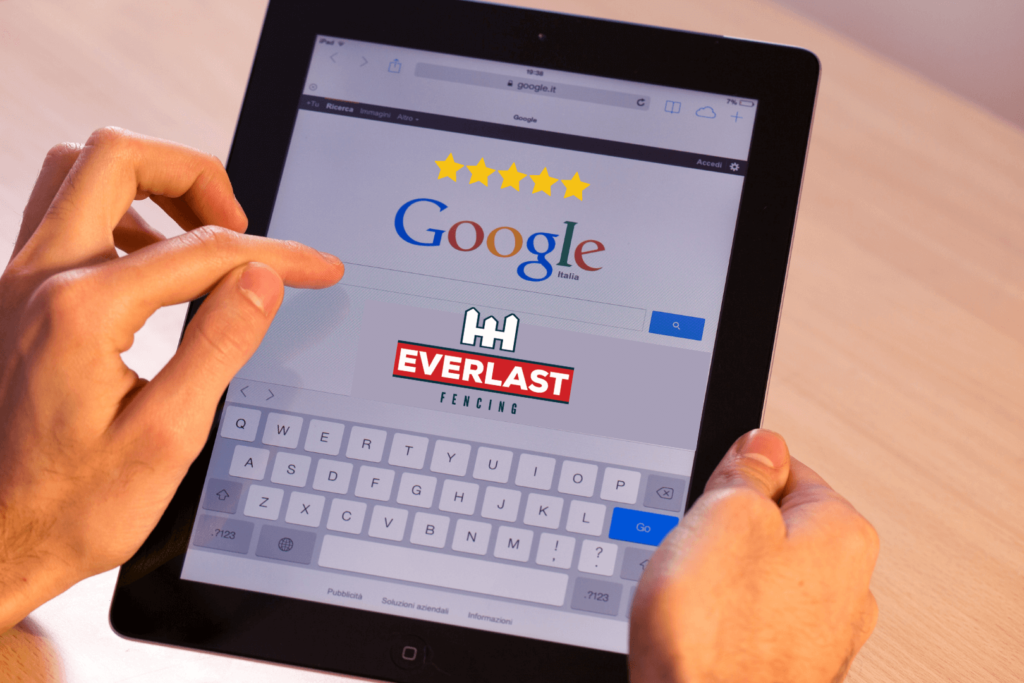 4. Enjoy your fence & backyard oasis!
This is the part where you get to sit back, relax, and enjoy! Having a new fence on your property for the summer is a huge treat and will turn your backyard into an outdoor oasis. 
Take your children and pets outside to run around in the sunshine, have a BBQ with your family or a fire with your friends, and enjoy the privacy of your refreshed backyard.
---
Are you ready to get started with your vinyl fence? Call our team at 780-651-1562 today to get started!