Here at Everlast Fencing, we want to help make your fence project easy and straightforward. Getting a new fence installed is not something that you do every day and you may not know where to start or what to ask about during the process.
We totally understand. To make things easier for you, we wanted to provide you with 10 things you should ask your fencing contractor before you start fence installation. 
Before starting on your fence installation, chat with your fencing contractor about the following 10 things and you'll be set with all of the information you need. From safety to finances and everything in between, the answers to these questions will provide you with the knowledge you need.
After this discussion, you'll be able to sit back, relax, and let the expert fencing contractors take care of the rest.
1. Can you demolish and remove my old fence first?
This is definitely one of the first and most important questions to ask your Edmonton fencing contractor. Oftentimes, you aren't installing a fence on a property that doesn't have one. Instead, you'll be replacing an older fence that is falling apart or looking rough after years of use.
When replacing an old fence, it's essential to figure out whether or not your fencing contractor can demolish and remove your old fence before beginning the installation of your new one. It is also important to check in with your fencing contractor about their methods for replacing old fences, particularly if you are a property manager.
Especially when you're replacing a large fence, it is better to demolish a small section of the old and install a small section of the new, rather than doing all the demolition and then all of the installation. By doing this section by section, your fencing contractors will ensure that there isn't a large portion of property that isn't fenced in for too long.
Although not all fence companies in Edmonton will, here at Everlast Fencing, we can take care of demolishing and removing your old fence prior to installing your new one.
2. Do you have WCB coverage?
WCB coverage is very important for fencing contractors due to the hazards and risks associated with fencing installation. Although we don't want any incidents to occur, accidents do happen. It's essential for your Edmonton fencing contractor to have precautionary measures such as WCB coverage in place for if they do.
Everlast Fencing is proudly WCB compliant (#7463158). Safety and security are top priorities for us because we want to make fence installation as worry-free as possible for you and our fence installers.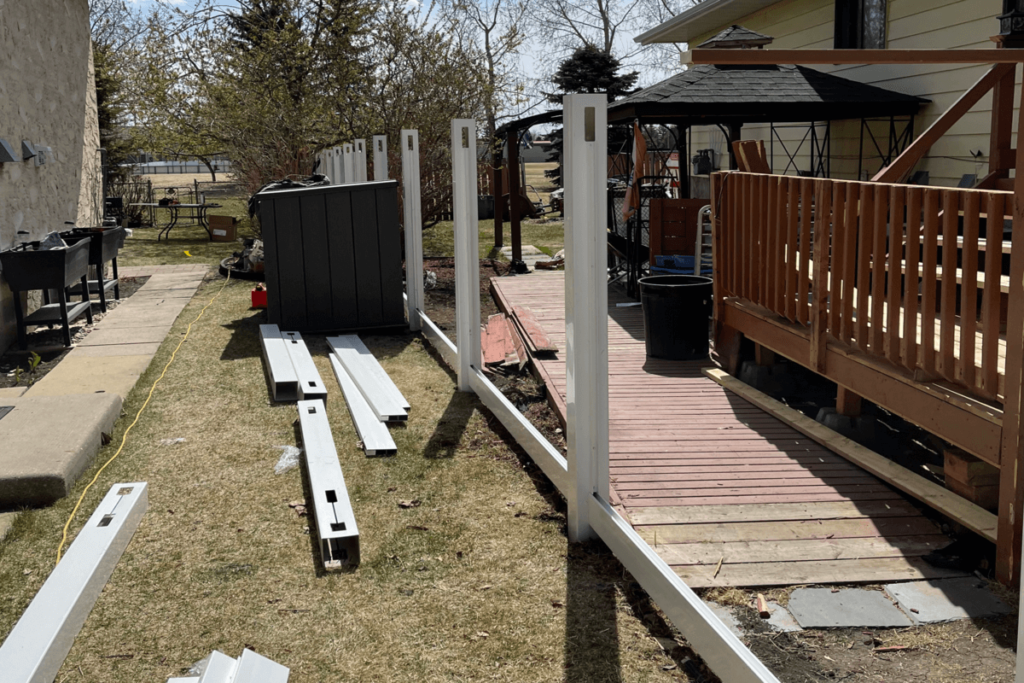 3. Do you have liability insurance?
As we mentioned above, fence installation does have safety risks associated with it and despite specific safety measures and procedures, unexpected circumstances can arise. Before you move forward with your fence installation, make sure to double check that your fencing contractors have liability insurance.
This allows you as the fencing customer to have complete peace of mind while your fencing contractor completes the fence installation. If anything was to happen, you and the fencing contractor will all be covered.
Everlast Fencing carries $5,000,000 in liability insurance to ensure that if accidents happen, we will all be covered and won't have to worry.
4. Do you have a safety program and specific safety procedures and practices in place?
Once again, there are hazards and risks associated with fence installation. You get it. We get it. We all get it. As important as WCB coverage and liability insurance are (they're really important), having safety programs in place is an excellent way to prevent health and safety risks.
By following specific safety procedures and practices on every job, fencing contractors are able to greatly reduce the risks of issues. Additionally, having these safety programs in place will mean that fencing contractors can train their fence installers to maintain a safe and hazard-free work site at every job.
Everlast Fencing has a COR certified safety program. COR Certification is described as "an occupational safety and health accreditation program that verifies a fully implemented safety and health management system which meets national standards."
Through this program, Everlast maintains both training and regular assessment of the safety procedures and practices that are in place to maintain the highest level of safety.
5. How long have you been in business?
Fence installation requires skills and abilities that come with experience in the industry. High quality fencing contractors will not only have years of experience in the fencing industry but will also have specific training programs in place for any new additions to their teams.
By asking about how long your fencing contractor has been in business, you'll be able to learn about how much knowledge and expertise they have. Fencing contractors that have been in the Edmonton fencing industry for over five years will have the know-how to provide you with high quality fence installation services and take on any challenges that arise along the way.
Everlast Fencing has been servicing the Edmonton fencing industry for almost 10 years now! Since our start in 2013, we have serviced many, many properties, and have made sure to leave our customers satisfied after each installation.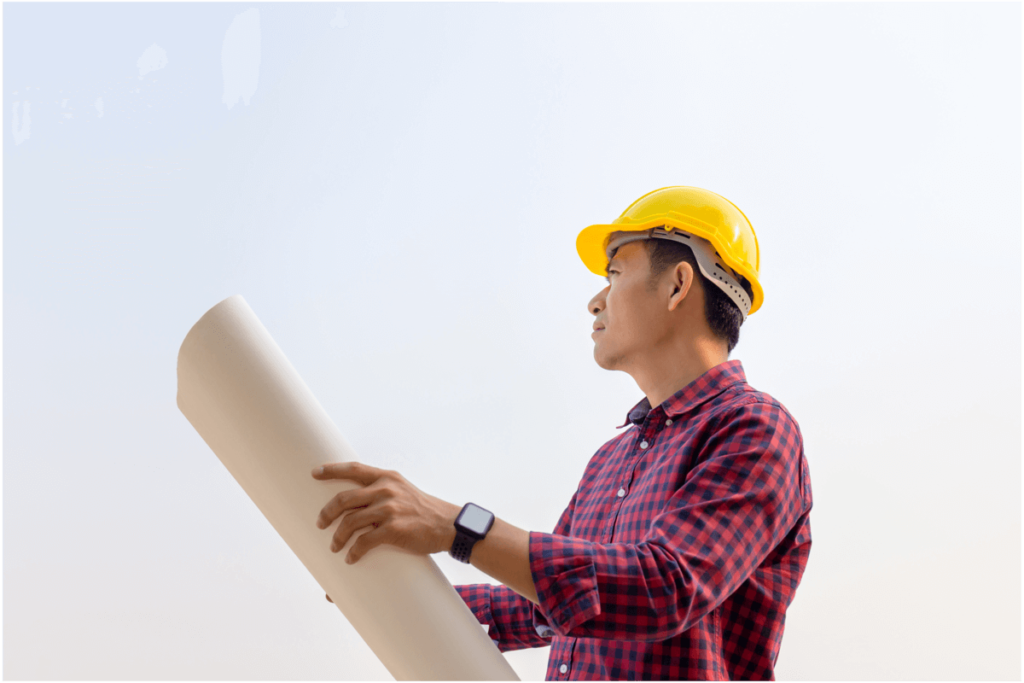 6. Will I have a dedicated project manager for my fence project?
Something that we often hear about the fencing industry is that customers feel as though they cannot completely trust fencing contractors to respect their property. Customers worry that greenery will be trampled, grass will be overturned, or other damages will occur. Asking about a dedicated project manager will help you to mitigate these concerns.
When there is a dedicated project manager for your specific fencing project, they'll be able to ensure that your yard is taken care of, your fence is installed properly, and your entire project goes smoothly. A dedicated project manager will be your point of contact throughout the whole process and will be able to provide you with any information you need.
Fencing contractors in Edmonton should assign a project manager to each fencing project in order to ensure that it is completed on-time, within budget, and to the quality that you deserve!
7. Can you send me pictures or videos of similar projects in my area?
As a potential fencing customer, you have a right to see photos and/or videos of previous fencing projects that your fencing contractor has completed. These pictures and photos stand as proof of the quality of the fence that you could potentially be getting!
Checking out photos of previous fence projects will not only show you how they can look right after installation, but you can also ask to see pictures of fences that were installed months or even years ago. Longevity of the fences is also extremely important and something you deserve to know about.
8. Do you have financing options for fences?
Let's face it – installing a new fence can be a pretty large investment, especially for you to pay all at once. Before you move forward with your fence installation, ask your fencing contractor if their Edmonton fencing company provides financing options.
Financing options will give you the chance to pay small portions of your overall bill weekly, biweekly, or monthly, rather than needing to pay it all at once upfront. These different payment options can make your fencing project much more realistic for you, removing any financial stress.
Financeit is the financing provider that we use here at Everlast Fencing. If you want to check out the calculator to see how much your weekly, biweekly, or monthly payments would be for your fencing project, feel free to check out this page. We want to make premium fencing more affordable for you!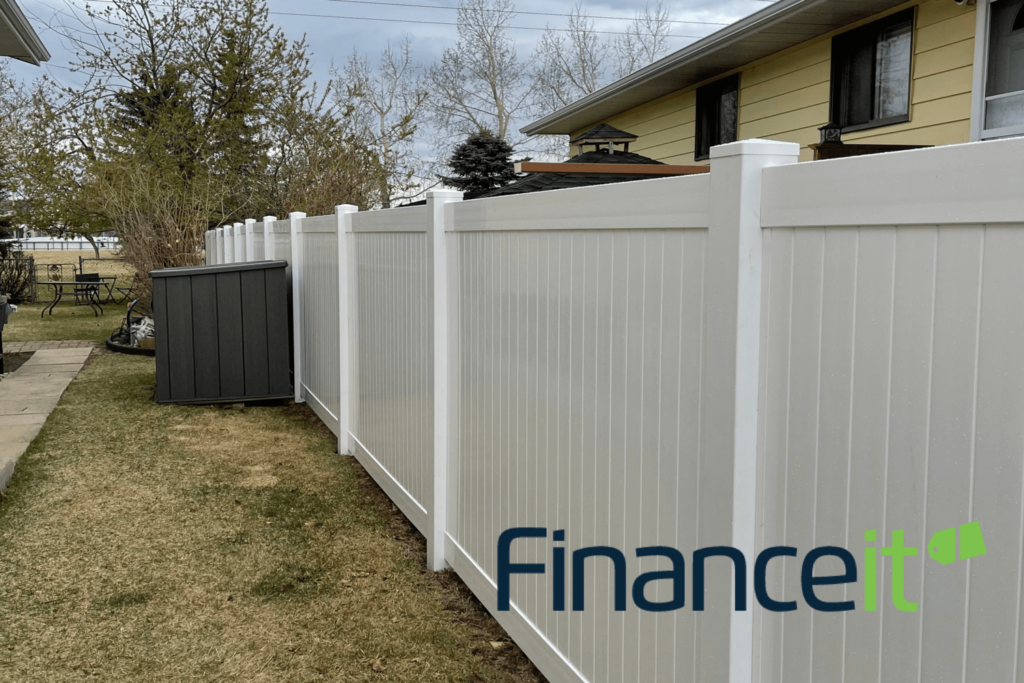 9. What types of warranties do you offer?
When you are looking to have a fence installed, make sure that it is going to last for you. As we've discussed throughout this blog, fences are expensive. When you're making an investment of that size, it's essential that the product will sustain its quality for years to come.
On average, wood fences will last less than half the time that vinyl fences will. However, even wood fences should last around 10-15 years with proper care. Vinyl fences, on the other hand, can last up to 40 years for you, meaning that your fence could last you for the majority of your adult life.
VEKA Fencing is our manufacturer here at Everlast Fencing and they offer a limited lifetime warranty on their vinyl fencing. On top of this, we offer an in-house 2 year installation warranty as well. By providing these warranties to our customers, we show our focus on customer satisfaction and our dedication to providing a product that will last.
10. Do you have a prepaid contractors license?
Typically, with larger fencing installations, fencing contractors will ask to have a credit card on your file prior to starting the installation. Although, at first, you may feel unsure or uncomfortable about this, asking about a prepaid contractors license can get rid of any apprehension.
When fencing contractors hold prepaid contractors licenses, they are licensed through Alberta to take those payments or at least a card on file prior to installation. This will give you, as the customer, peace of mind and will mean that you don't have to worry about the security of your card information.
Everlast Fencing carries a Government of Alberta Prepaid Contractors License (#351323) and therefore can securely take prepayments and credit card information on file. Feel free to chat with our team about details!