Picture this: you've decided that you need a new fence for your property, you've researched your options, and you've decided that vinyl fencing is the way to go. You're very excited to get started on the installation process but… you realize that the upfront cost will be difficult. Fencing financing looks like the best option for you.
Listen, we get it. We, too, have been living and doing business through the past few years and have faced the challenges of the current economic climate. We understand that investing money into a premium vinyl fence for your property is very worth it, but can be a challenge.
That's where fencing financing comes in! Fence installation financing is the perfect solution for dealing with the challenges of the current economic climate. Fencing financing gives you the opportunity to start on your fence installation now but not have to pay for it until later.
Here at Everlast, we want to ensure that our valued fence customers are getting what they need when they need it. At the end of the day, we want our valued customers to have the privacy, security, and longevity that they deserve in their fence.
Becoming a fencing company with financing here in Edmonton was a priority for us. Let's get right into the details of the financing options that we provide!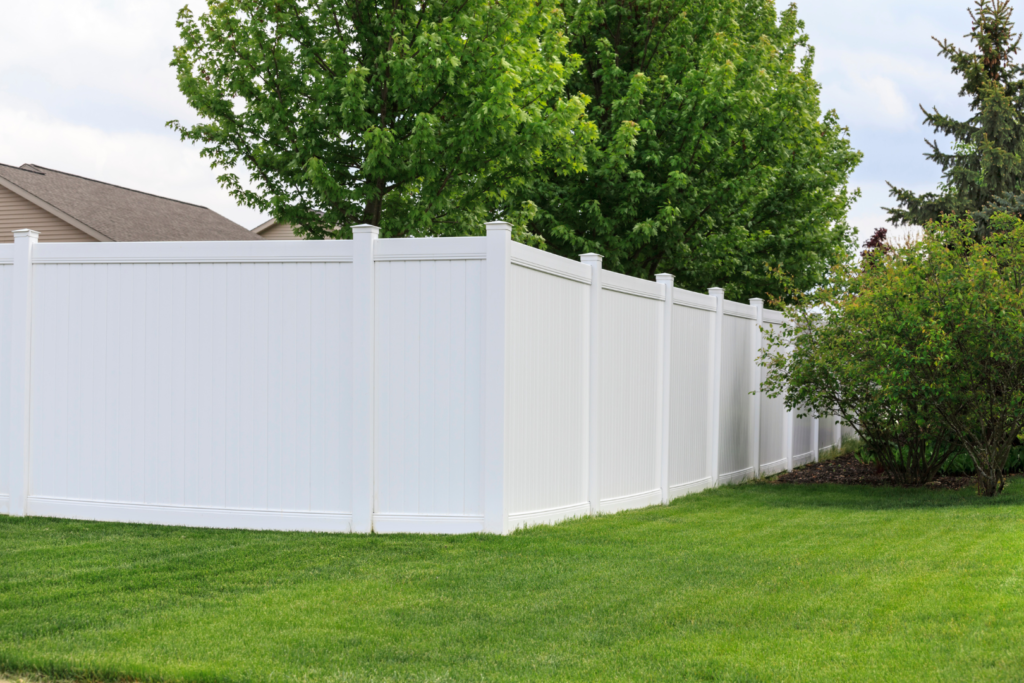 Financing for Fencing Through Financeit
Financing for fencing has never been easier than it is with Financeit, our financing provider here at Everlast. Financeit is a consumer-friendly financial program with a secure online credit application. The process of applying is straightforward and efficient and there are flexible solutions available for you.
Some of the benefits of using Financeit for your fencing financing include:
Up to 100% financing on your premium vinyl fence installation
No necessary down payment on your investment
Low monthly payment programs
Opportunity to pay off the entire loan at any time without penalties (open loan)
Confidential service
24/7/365 Customer Care Center for access to customer accounts
Simple deductions straight from your bank account
Payment terms of up to 15 years
Vinyl Fencing: A Cost-Effective Fence Solution
Now that we've highlighted the benefits of Financeit, our financing solution here at Everlast, we're going to chat about the cost-effectiveness of vinyl fencing itself. When you hear that financing is available for fencing, you may be thinking, 'Why is it even necessary? Is that even worth it?'
The short answer? Yes.
Of all fencing solutions and products available, including wood, chain-link, metal, and more, vinyl is truly the most cost-effective. (P.S. We're not just saying that because we sell it… it actually is!)
Here's why: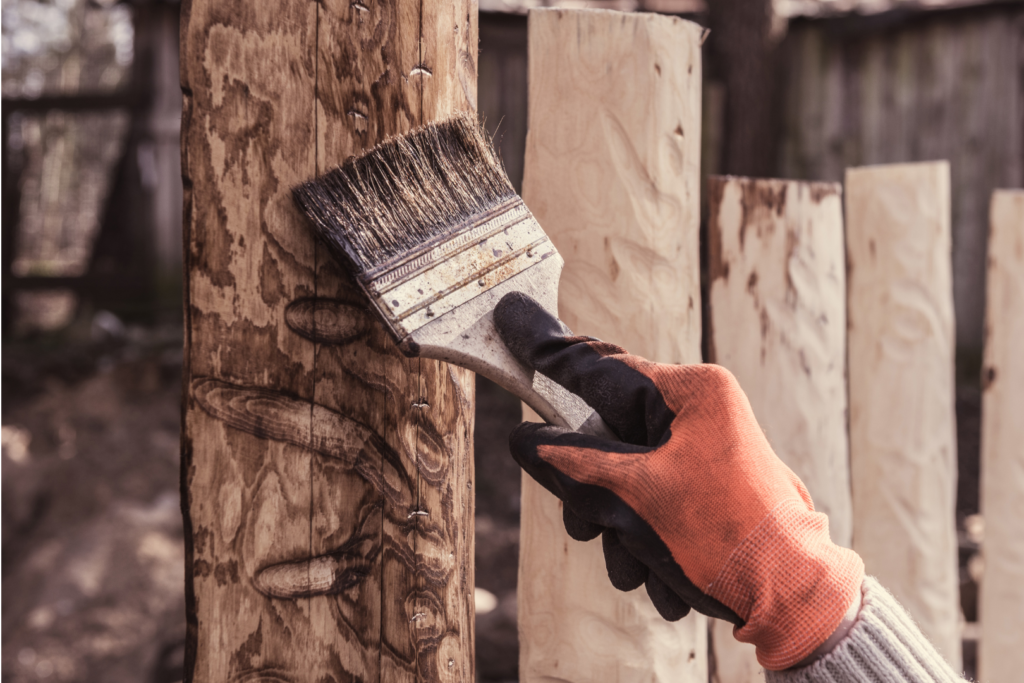 1. Vinyl fencing doesn't require regular repainting and staining
Remember those long, hot days you spent painting your grandma's fence when you were young and just wanted to be playing with friends instead? Yeah… vinyl fencing doesn't require that.
Although the paint and stain on wood fences will dull and chip with time, vinyl fencing is not the same. Because the vinyl itself is manufactured in specific colours, it won't require repainting or staining. Simply give it a gentle wash down a few times a year and it will maintain its shiny gloss.
No regular repainting and staining = less money spent on your fence over the years.
2. Vinyl fencing won't rot from exposure to the elements over time
We don't want to just sit here bashing other kinds of fences for an entire blog post… Butttt… Both wooden fencing and metal fencing will lose their look and integrity over time with regular exposure to moisture and weather.
Vinyl fencing, on the other hand, will not. Wood will rot over time as moisture begins to build up in it. This will cause wooden fences to fall apart, lean, and lose their look. Metal fencing can rust after exposure to moisture over time, resulting in a low quality look.
Vinyl fencing is built to withstand the elements – from wet to dry, from cold to hot, and everything in between. Here in Edmonton, homeowners need fencing solutions that will last through all kinds of extreme weather. That's exactly what vinyl fencing offers!
No rotting or rusting over time = no need to replace your fence every five or ten years, saving you money.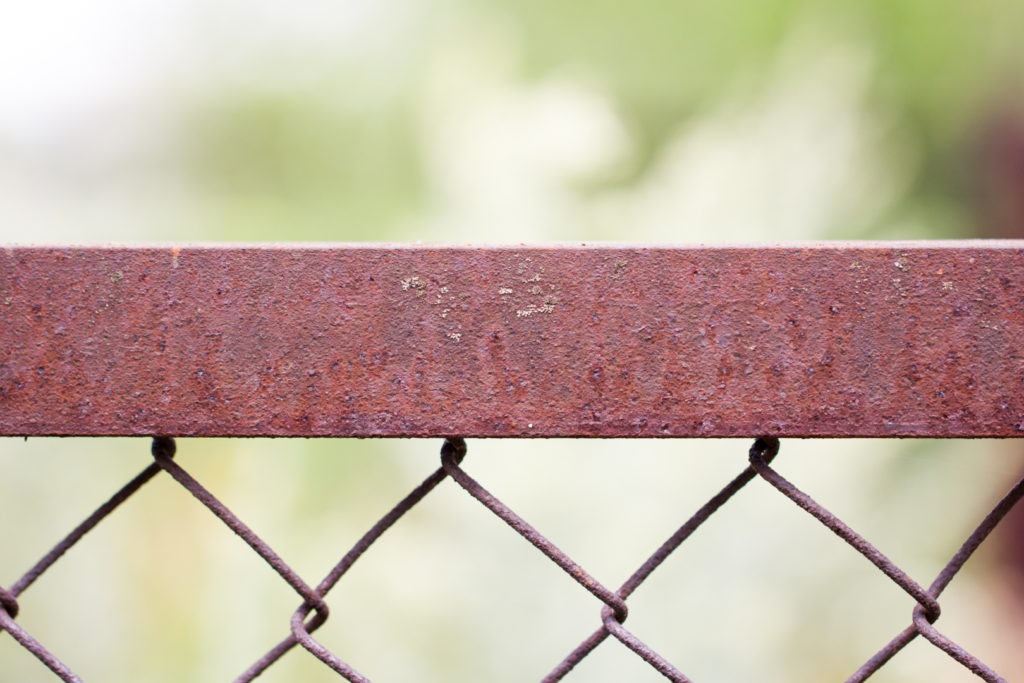 3. Vinyl fencing is very durable
No matter what kind of property you have, you want a fence that can withstand regular use and damage. No, most fences aren't going to take a regular beating. But, especially in a busy yard or on a busy property, fences will need to be durable.
Whether it's a kids' soccer game that gets a little bit rowdy or things being leaned up against it during a move, your vinyl fence will be able to stay sturdy and upright through it all.
With other fences, you may not have this luxury and will have to be significantly more careful about the use of it.
More durable fence = less chances of it breaking or leaning = less money on maintenance or replacement.
4. Vinyl fencing will increase property value and interest buyers
Although we've already discussed the benefits that you as a homeowner can enjoy while you own the property and vinyl fence, there's more!
When it comes time to sell your home, the value of it will have appreciated with a premium vinyl fence installed. Additionally, when potential buyers see a gorgeous fence on a property that is bound to last them years to come, they're sure to be more interested.
Higher property value and more buyer interest = more cost-effective and worth the investment.
---
If you're looking for a cost-effective fence installation with financing available, Everlast Vinyl Fencing is the right choice for you.
Chat with our team of friendly, knowledgeable representatives about the financing options and getting a premium vinyl fence installed today! You can reach us by calling 780-651-1562 from 9am – 5pm, Monday through Friday or by filling out a form on our website.