Each property has its own requirements and our team at Everlast Vinyl Fencing in Edmonton would be happy to go over your project details to find the fencing option that will best compliment your space and your budget. Every dependable and reputable fencing contractor in Edmonton should go over the pros and cons of each option.
Though vinyl fencing can have a higher initial investment cost when compared to other materials, it is very comparable in the long term and offers a great value addition to your property. Vinyl fencing has several other benefits that make it very appealing to a variety of clients. Whether it's the extreme durability, the privacy they offer, the protection they provide, the timeless look, the no-maintenance features, or the variety of colour and style options that vinyl now comes in, vinyl is a great option for a number of properties.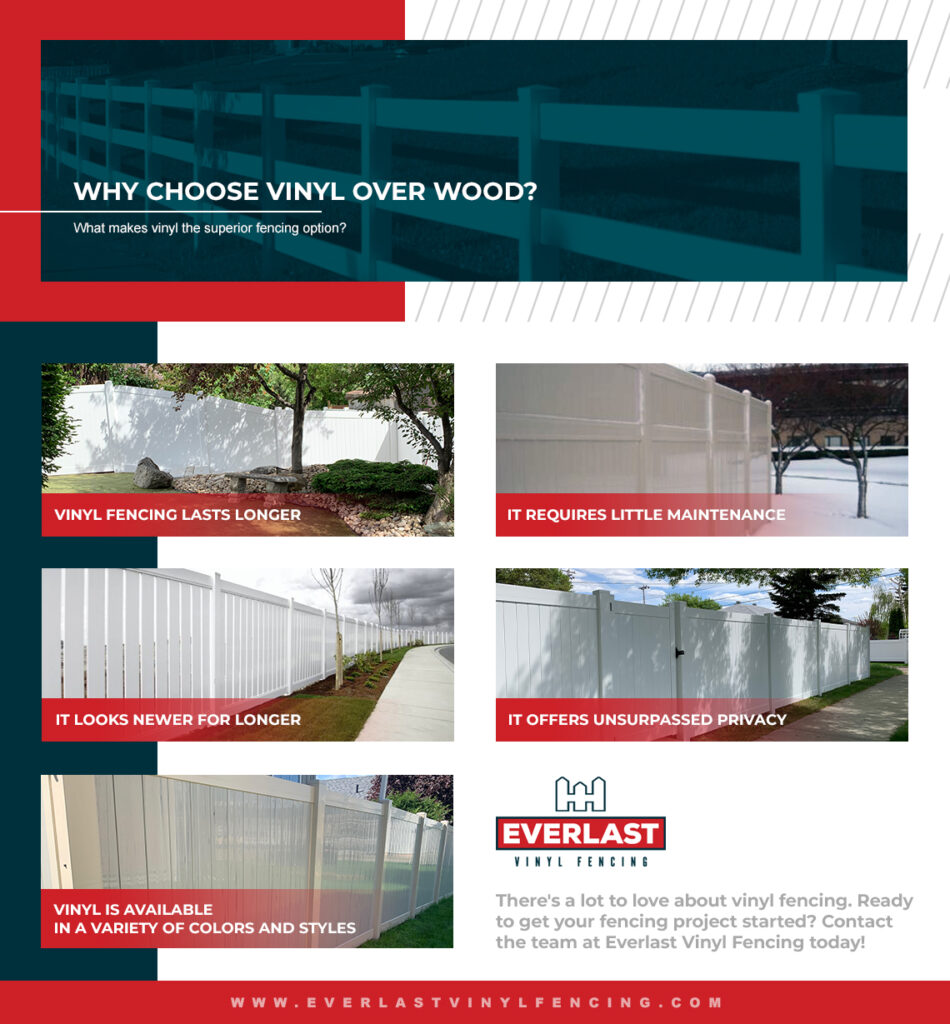 Are you interested in learning more about the benefits of vinyl fencing? Reach out to our fencing experts today to go over the pros and cons of each fencing option!