The little things you do to make your rental property more attractive can have vital impacts on its ability to rent faster or for an extended period, says Cressman Realty & Property Management. Your goal when styling a rental home should be to present it as every renter's dream home. That should be the guiding thought behind every detail you add, including how you design the home's exterior.
In many ways, the exterior design of a rental home matters as much as its interior design. Even though the home's interior matters in a more valuable way, the exterior is the first part of the home people see. It offers a sneak peek into what they can expect inside the home. People also use what a house looks like on the outside to gauge the occupant's status.
That is why you should be intentional when choosing the design elements that make up the exterior of your rental. Each feature of the home's curb appeal should be positively juxtaposed against other details. Everything must sync if you want to get the most out of the money you spend and win the hearts of would-be renters.
This process of creating a great exterior should begin with choosing the right fence for the property. The fence speaks volumes about the quality of a home. It is your first chance to make a positive first impression.
What are your options when fencing a rental, and what are the pros and cons of each material?
1.Wood fences
The wood fence is outstanding.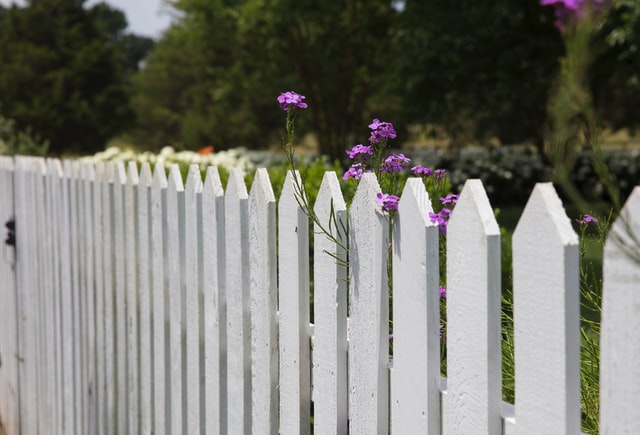 Pros
There are several options of rot-resistant wood of choice.
Easily available in a range of cuts and grains.
Relatively inexpensive, unless you buy "Pressure Treated" (PT) wood.
A range of staining and paint color options.
Wood slats fences are perfect for privacy.
Picket fences offer a view of the home while still protecting it.
Cons
Proper maintenance is necessary to make it last and preserve its appearance.
Constant exposure to extreme weather can result in warping and rotting.
Pests, moisture, and vegetation can harm it.
Not ideal for weather that is very wet or very hot.
2.Vinyl fences
Vinyl is one of the most ubiquitous fencing materials.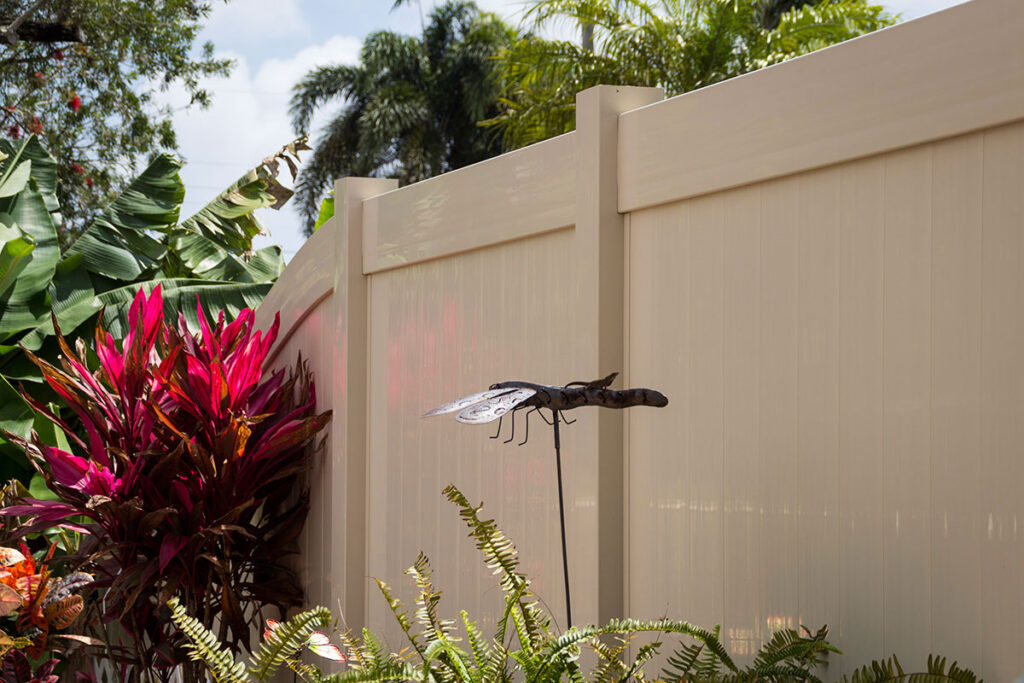 Pros
Lightweight and easy to install.
Readily available and relatively inexpensive.
Its maintenance needs are not demanding.
Available in a variety of colors and finishing.
Cons
Prone to discoloration.
Highly sensitive to harsh weather and may collapse on impact.
Becomes brittle when exposed to extreme cold.
It is prone to chip and break.
Vinyl is not environmentally friendly.
3. Aluminum fences
The top option for decorative fencing.
Pros
Lightweight fencing that is very easy to install and clean.
Material is malleable and great for decorative fencing.
Relatively inexpensive; pricier than wood and around the same price as vinyl.
Offers the look of wrought iron without the price.
Dark aluminum fences can blend effortlessly with the landscape.
Offers protection without blocking out the view.
Its coating prevents rust and stains; no need for painting or staining.
Cons
Its malleability means its bends and dents easily.
Cost of fixing frequent damage can accumulate significantly.
Does not offer much privacy or safety.
4. Chain-Link fences
A simple and inexpensive fencing option.
Pros
Installing a chain-link fence is easy.
It can be cheaply installed to enclose large spaces or pens.
The fence is flexible and can withstand a lot of pressure.
Can withstand exposure to the elements and doesn't need staining or painting.
It is low maintenance.
You can use it in all kinds of terrain.
Cons
It looks cheap and may devalue a rental.
It does not offer any privacy.
It is not sturdy and does not offer much protection.
The links and junctions of the fence are prone to rust.
5. Wrought iron fences
This type of fencing is durable and very classy.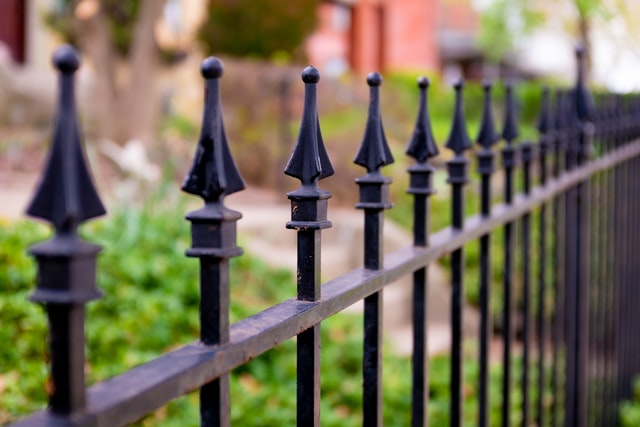 Pros
Wrought iron is one of the durable fencing materials in the market.
It is very secure.
Can be molded into shape to create a beautiful design.
Offers opportunities for creating a one-in-kind fence.
You can treat it to prevent rust and fading.
Elegant and adds an air of luxury.
Cons
It is expensive.
Is heavy and requires a lot of work to install.
Prone to rust if exposed to wet weather.
6. Brick and stone fences
This type of fence is long-lasting.
Pros
Unaffected by weather and almost impervious to damage.
Endless colors, textures, and styles to choose from.
You can make it to match the style of any home.
Great for privacy and completely secure.
Does not require painting or staining.
Lasts a lifetime.
Cons
Very expensive.
The installation process is tedious.
Once installed, they are hard to modify.
Not suitable for uneven ground.